Children's feet – Children's shoes
plus12 fit: The innovative folding solution!
plus12 fit: The innovative folding solution!
For general examinations or
simply to check
the fit of shoes
quickly and clearly.
What the plus12 fit can do
Cardboard but powerful: The measuring strip have mastered the pilot project with 10,000 children brilliantly.
It measures the length of children's feet and automatically adds 12 mm extra space for a proper fit
Can be inserted into the shoe and shows immediately whether the shoes fit, are too short or too long.
Can also be used to buy new shoes: Simply tear off 5 mm longer and you have a strip that offers 17 mm of leeway.
More than half of our children are in shoes that are too short: Shoes that are too short can damage children's feet! Suitable shoes are at least 12 mm longer than the feet.
How the plus12 works
The plus12 fit is quickly removed from the instructions for use and is then immediately ready for use.
2. Set up the heel support
3.

Measure both feet with the

plus

12

fit.
There is automatically 12mm clearance.
4. Tear off plus12 fit at the tip of the toe of the longer foot
5. Tear off the heel support and insert

plus

12

fit into the shoe.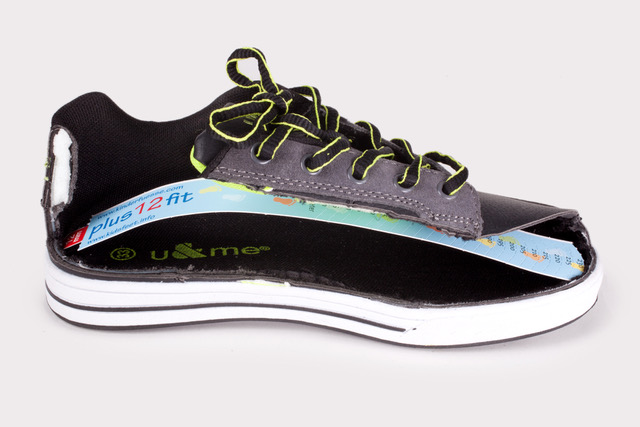 plus12fit bends: shoe too short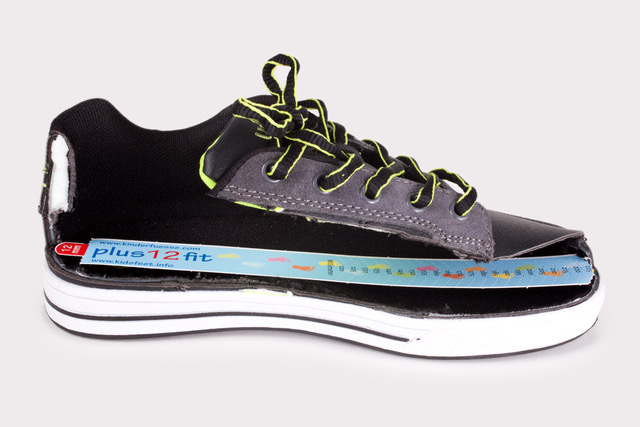 plus12fit lies flat in the shoe: the shoe fits