Children's feet – Children's shoes
The book
Children's feet – Children's shoes
All you need to know about little feet and shoes
98% of all people are born with healthy feet, but only 40% still have healthy feet as adults. The main reason is that children wear shoes which are too small.
The results: Joint pains, muscle shortening and problems with the whole body.
How to keep children's feet healthy and how to thoroughly test the fit of children's shoes is described by sport scientist Wieland Kinz in his book "Children's Feet – Children's Shoes". It also happens to be the first book to deal with this subject in the German language.
HARDBOUND COPY, 17 cm by 23,5 cm. With many full-colour illustrations,
54 pages, ISBN: 3-00-005879-6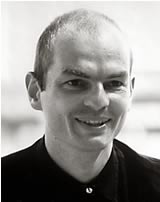 About the author
Dr Wieland Kinz is a sport scientist: After completing his Master's Degree at the University of Salzburg, he published the first German language book on the subject of "Children's Feet -Children's Shoes".