We thought the same thing when we were examining kids' feet in preschools. That's when we noticed that many children were wearing socks that are far too short and too tight. So we started measuring the length and width of the children's feet, first in socks and then barefoot. We would have expected the feet in socks to be longer and wider because of the added material of the sock itself. But to our surprise, it was the other way around: with socks, the feet were shorter and narrower than barefoot.
What's going on here?
The toe: Most socks are pointed or trapezoidal at the front. This made no sense at all to us. What's the point of squeezing the toes together? We thought: Could we knit a toe that is shaped like a foot?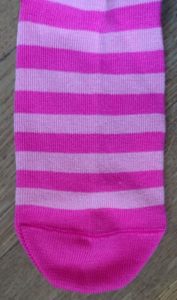 Sizing: Sock sizing is as unreliable as the sizing of kids' shoes. Most socks are supposed to fit over 4-5 sizes, but usually they are much too short. We thought: Could we develop a sizing system covering a maximum of 3 sizes and make socks that fit according to the actual length of the foot?
Sensing fit: Children can't tell if shoes fit properly or are too short, as we have been able to prove in several studies. It's probably the same with the fit of socks. We thought: Could we develop a simple system that allows you to see at a glance whether the socks fit or are too short?
So we started on the adventure of manufacturing socks ourselves: We wanted to do it better. And in addition to a creating socks with a better fit, we set ourselves the following goals:
Right here at home: We wanted to produce our socks ourselves. Not in Southern Europe, not in Asia, but here in Austria. With a team who will spend hours tinkering around with us and experimenting with ideas.
Short distances: If you knit socks, you need knitting machines (Brescia, Italy: 380 km), a knitting technician (30 km), 1-2 tailors (10 km), yarn (Hard, Vorarlberg: 20 km; Dietenheim, Germany: 100 km) and a shaping facility (St. Gallen, Switzerland: 40 km).
Environmentally friendly and fair in spite of many challenges: Have you ever tried to source yarn made of merino wool and compostable polyamide? It exists, but we need to have it made to order because the demand is so low. Ever tried to get a yarn made of linen and Tencel which has never been outside of Europe? For example, linen from France and Tencel from Austria? It also exists, but there are only a few spinning mills that know how to produce an industrial yarn from this blend.
But we managed it, and our plus12socks are now available for purchase! Voilà, here's what they look like: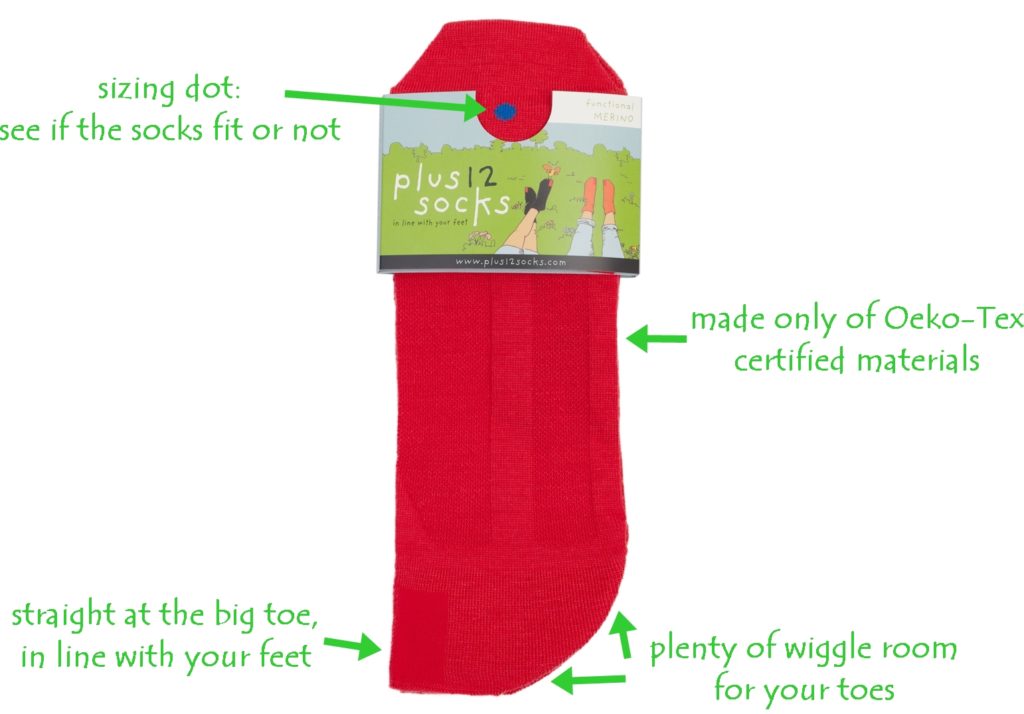 This is, of course, just one of our many great models. You can find the whole collection and further details at www.plus12socks.com.
Our plus12socks are already in stock at the following retailers:  Wildling (www.wildling.shoes), Vivobarefoot (www.vivobarefoot.ch), Joe Nimble (www.joe-nimble.com), and Softstarshoes (www.softstarshoes.com).